This homegrown strong beer brand is sure to give you a kick!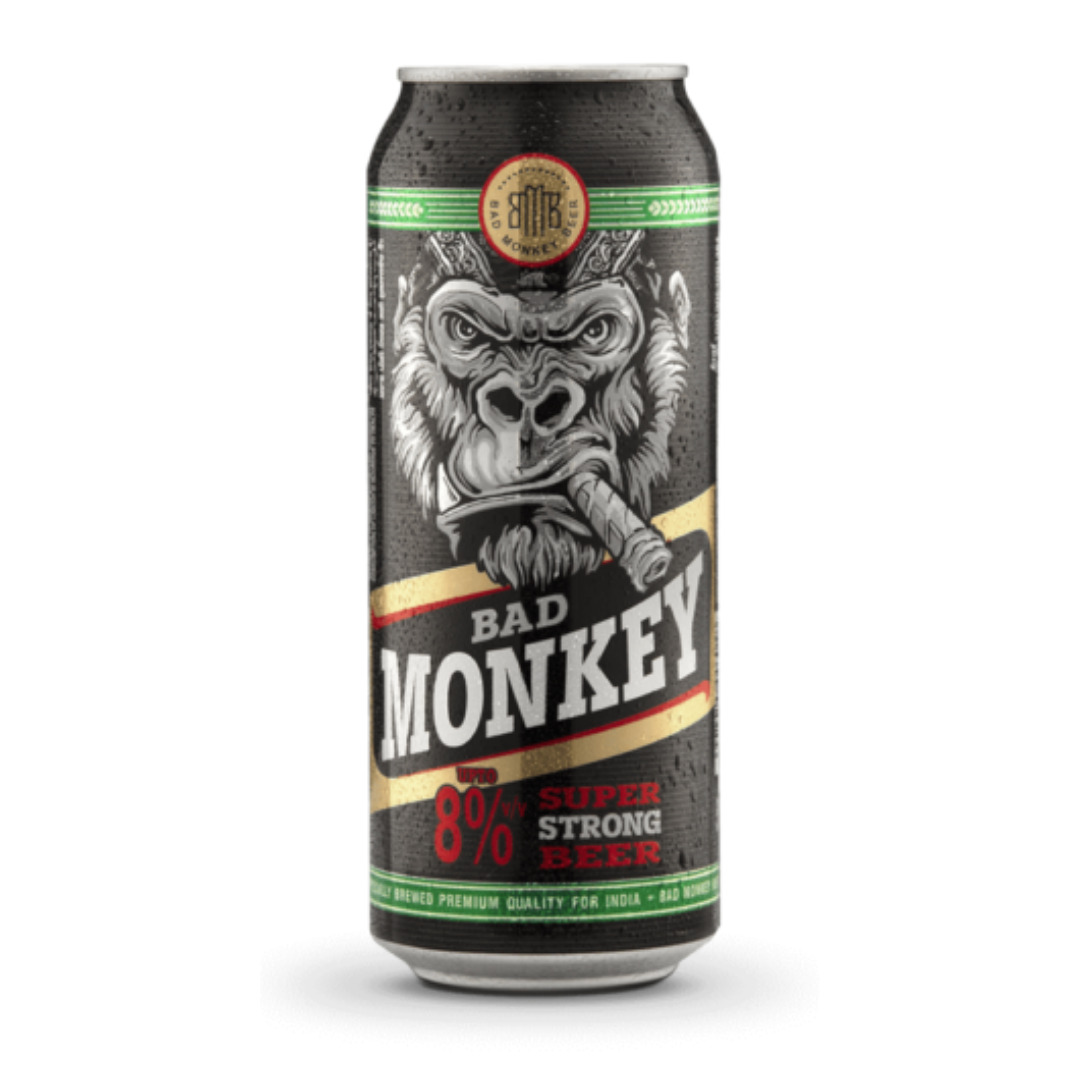 Overview
Tasting Notes: Hoppy with a strong finish
ABV: 8 %
Brewery: Sinq Beverages
Country of Origin: 🇮🇳
Founded by Rohan Khare in 2018, Bad Monkey Super strong beer is widely available across New Delhi and Australia. It has 8%ABV, is extremely refreshing and has a kick to it. The alcohol does not overpower the hoppy finish.
Review
Our take on the Bad Moneky super-strong Beer is that it makes for a surprisingly easy to drink strong beer. It's a pretty straightforward tasting beer with not much to the taste except for the malt, though the alcohol does not overpower the beer, as is the case with plenty of 8% beers. It pairs well with spicy food and gives you a sense of nostalgia by taking your tastebuds back to the very first beers you tried out in fond remembrance.
Colour- A light golden shade with an inch of head
Nose- A light yet familiar aroma that you would generally associate with a lager.
Palate- Washes across the palate with ease, is medium-bodied and creates a pleasant mouthfeel.
Finish- Has a slightly bitter aftertaste but still not as bitter as other beers in this category.
To conclude, we would recommend that you try this beer, especially if you are having it with a meal but If you are looking to experiment with new flavours then this beer is probably not for you.
You can also read live ratings and reviews of Bad Monkey Super Strong Beer here
Barfecto is India's largest reviews and ratings platform for Beer & Spirits. All reviews are collected from passionate drinkers, like yourself, so we request you to review as much as possible and help others make better drinking choices. Cheers!